We (my family and I) ended up having a party for all of our friends this past Wednesday, and I was put in charge of desserts (surprise!) I thought about it for awhile, and almost took the easy route.. Almost. Instead, I took the creative route and put more time and effort into it.. And came out with some fun desserts that helped the party along.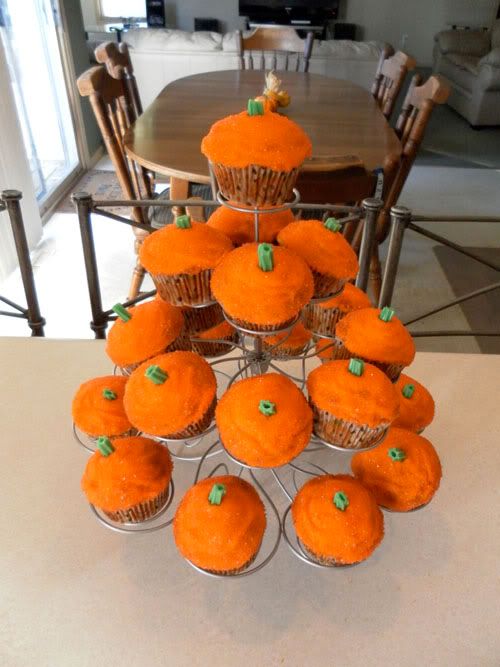 It's the Great Pumpkin Patch Cupcake Rack, Charlie Brown!
These were Pumpkin Walnut cupcakes with Cream Cheese frosting. I coated them with orange sprinkles and used green twizlers for the stem.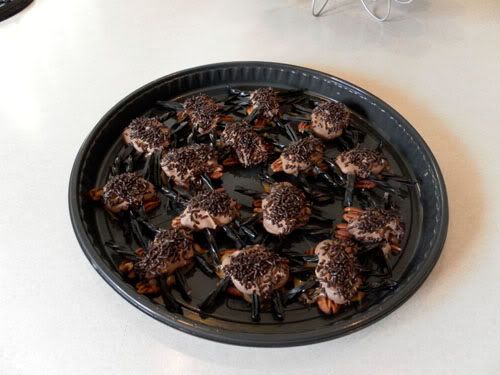 Eek! And instead of going the usual cookie route, I branched out and made these turtle based daddy long legs instead.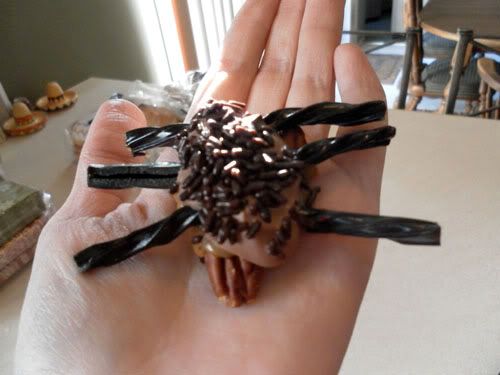 They're made of clusters of toasted pecans, which then had a spoon full of caramel added over them. They quickly got their six black licorice legs. Another spoon full of chocolate was added on top of that, and then were topped with chocolate jimmies. Who would have thought bugs would taste so good?
The party was a success, and the desserts received a lot of compliments. It's fun being an artist/baker ♥